Autumn equals lots of great events for our members – from free online sessions with our experts to knowledge-giving weekend retreats.
Keep up-to-date with all that's coming up at The College of Medicine in the next few months at collegeofmedicine.org.uk/events…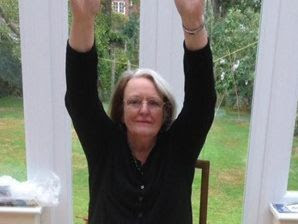 Online Exercise Sessions – with Sarah Bazin
Free for College members.
Gentle exercise to improve mobility, balance, strength and endurance.
Held via Zoom: Meeting ID 873 8249 4245 Password: CoM2021
Find Out More


Mindfulness and Resilience for Student Health Professionals at Ratford Retreat Centre
Friday 13th October at 16:00 – Sunday 15th October at 16:00
The weekend consists of group discussions alongside mindfulness, yoga and time for reflection and relaxation.
More Information/Bookings

Nelsons' Bach Original Flowers Remedies Online Level 1 Course
Monday 23rd October – Wednesday 1st November from 18:00 – 21:00
This 4 day course includes a Bach Cardboard Set containing all 38 20ml Flower Remedies, plus two 20ml RESCUE Remedy and a mixing bottle.
Cost: £153
More information/Bookings

Freddy's Free Friday Therapy at Four – with Freddy Jacquin
No session this month.
Freddy's next event will be in November.

FURTHER EVENTS FOR YOUR DIARY:

Online Qigong Sessions – with John Millar
College members can access 3 days of free practice as part of the trial membership with The Qigong Academy, College members also get 30% off the first 3 months of standard monthly membership when they sign up for membership using the discount code CoM23mbrs